In July 2011, Fernando Blat, Amalia Calvo and I packed our bags and moved across the ocean to Santiago to be part of Startup Chile Generation 1.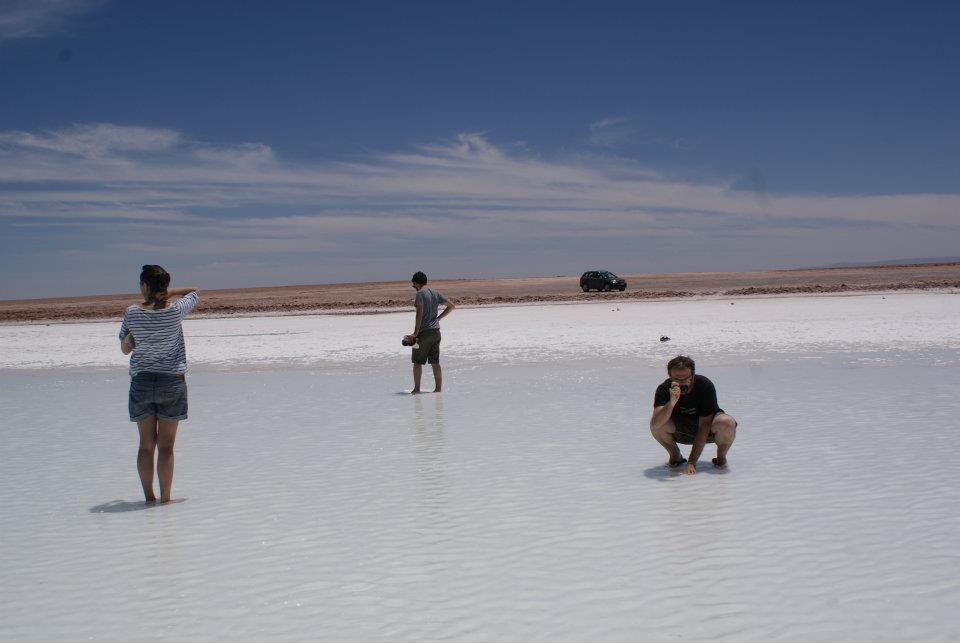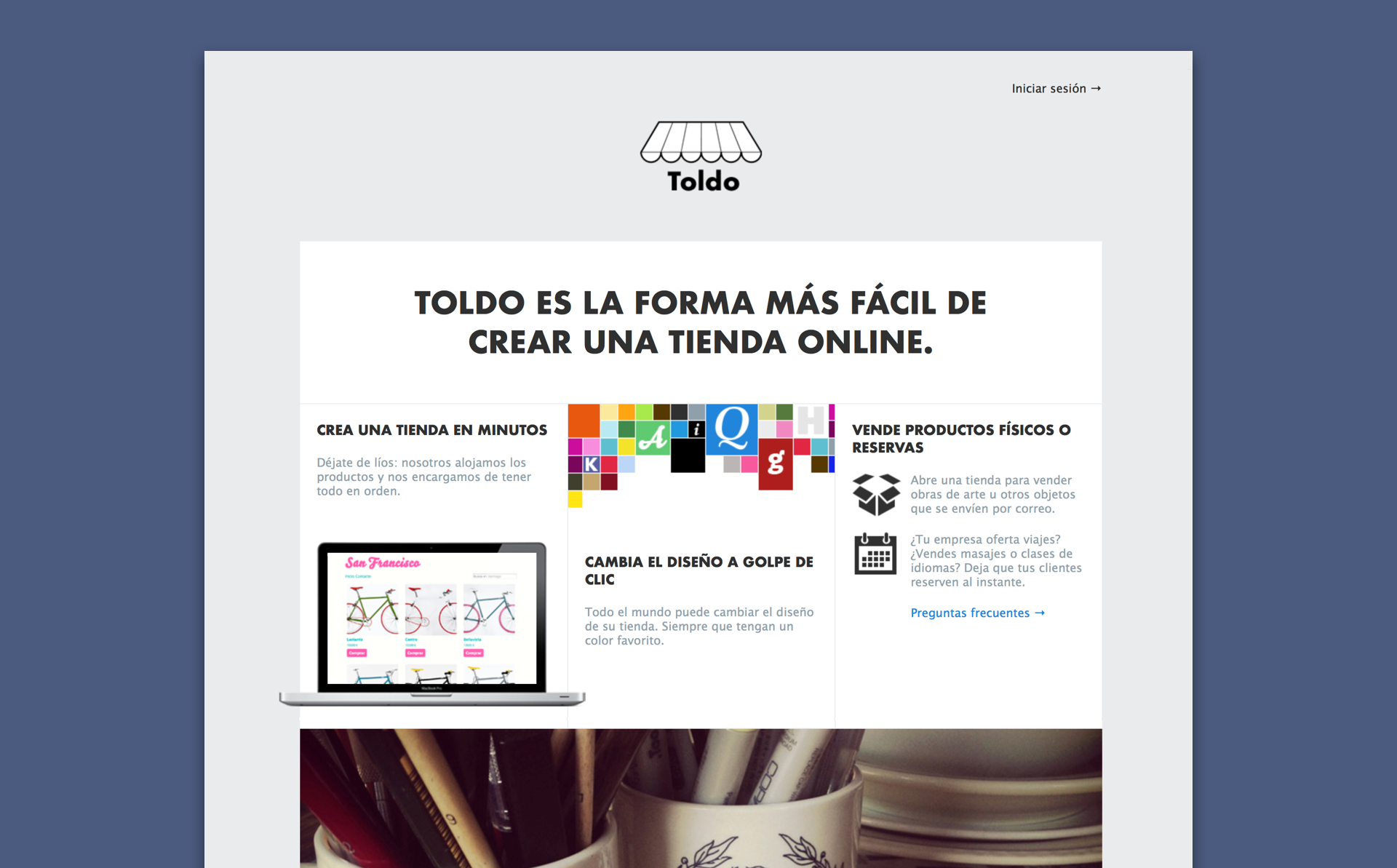 We founded Toldo, "the easiest way to open an online store", a startup where I acted as the designer and ultimate decision maker. My idea was that creating and maintaining an online store could be a pleasant experience. I thought products like Shopify offered users way too many options that were seldom needed, over complicating the task of setting up a simple store.
We started from scratch and were able to launch a closed beta in four months. Two months after that, we had learned a little bit about our customers and we launched to the public. A big change we made from the "beta" to the public release was removing a core feature I initially thought could be a differentiator: the ability to sell digital downloads. Taking things off the menu is hard, but I believe is an important part of our job as designers.
Over the following year and a half, more than two thousand stores opened using Toldo, and they sold books, jewelry, tickets, prints and illustrations, maps, magazines, and even food, for over 250,000 €.
However, having run out of funding and willing to bootstrap the business, the three of us had our side jobs, and by then we had run out of time and energy to keep the business running, so we ended up shutting it down in late 2014.